Flying Unicorn Workshop
Building teams that value diverse minds
Al lot of my recent work has been around growing teams and building product team capability. Leading teams and transforming organisations to embrace cross-functional teams can be challenging, but I found this workshop a fun and creative way to build empathy and respect in teams. It works well with sharpies and post-its, but adapted here for remote using google slides that anyone can play.
Diverse teams make better products
There's a lot of pressure to hire flying unicorn designers, but if everyone was the same magical beast we'd miss out on the brilliance of working with different brains.
But if you've got the right parts you can make a unicorn team. Here's a workshop to help teams value their differences:
Horse + Narwhal + Eagle = Team Flying Unicorn
A horse is fast, strong and can run in sync with a heard. A Narwhal has a cool pointy horn and stays warm with thick skin. An eagle can fly to great heights and has amazing eyesight. These are all pretty awesome animals on their own, but if you combine their characteristics you have the stuff of legends; a flying unicorn!
Think of those times when you've worked with others and your unique combination of skills have made for a super-powered team. Note down a few of your superpowers, favourite activities or top skills and some those you admire in others.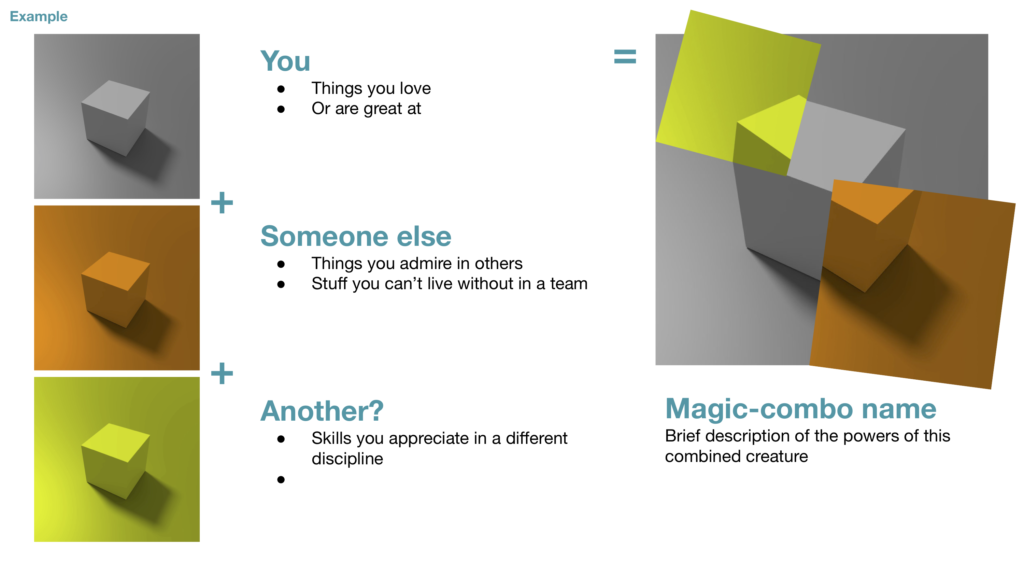 During the session give chooses 2 other disciplines to add to their own and note down the top qualities they admire in teammates and choose an animal to represent each one. Then build a mythical beast and describe its magical powers from the component team parts.
For my example I combined a macaque a crow and a lazer:
Macaque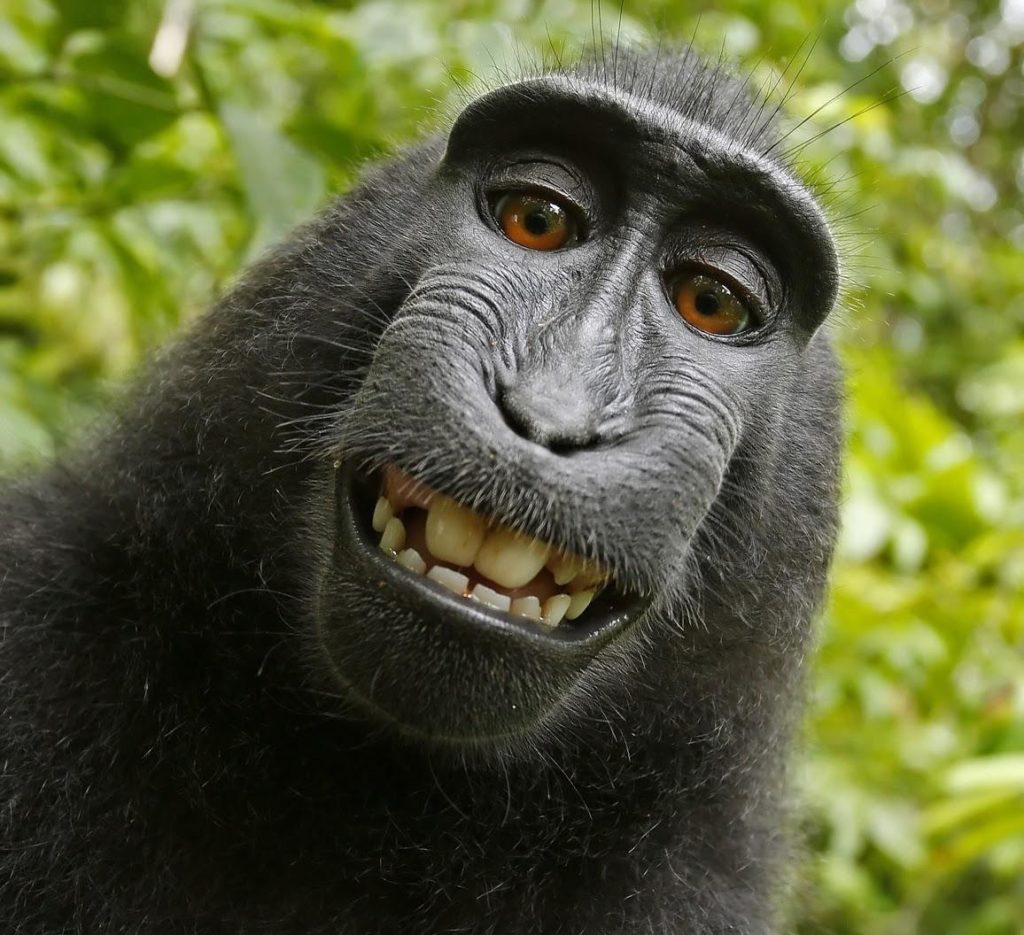 Product designer (me)
Cooperative and great at solving problems with a team
Inclusive – finds a way everyone
Curious and sensitive to details
Joker
+ Lazer
Delivery manager
Focuses the power of the team
Cuts through organisational layers and bureaucracy
Pierces through seemingly impenetrable blockers
+ Crow
Researcher
Objective
Illuminates the wider context
Has lots of tools and techniques to find answers to tricky questions
= Cyborvid Macaque
Flys high to see the wider environment and uses tools to find little details
Lazer eyes to focus on goals and cut through nonsense
Opposable thumbs to manipulate tools and crack awkward problems
The stuff of nightmares, I'm sure you'll agree, but a pretty formidable beast!
If you want to run something like this yourself grab a copy of the google slides template and make it your own. Let me know how you did and what you made ? ? ?
When new teams are forming it can be awkward, especially when we're all working remote, but this workshop is a fun way to talk about valuing different skills, ways of working and ways of thinking.
Feedback
And it's gone down pretty well with the teams I've run it with:
"I just opened the link and this is literally the most exciting thing I've seen in my first two weeks."
"This is GOLD. Also quite a therapeutic exercise to think about. Thanks for putting together"
"Eleanor, thank you so much for doing such an incredible job today. I loved how the exercise was a window to people's personalities as well as showing how they liked to work. Really well designed and really well led"
"That was hilarious, thanks so much for organising!" … "one of the best icebreakers I've seen!"